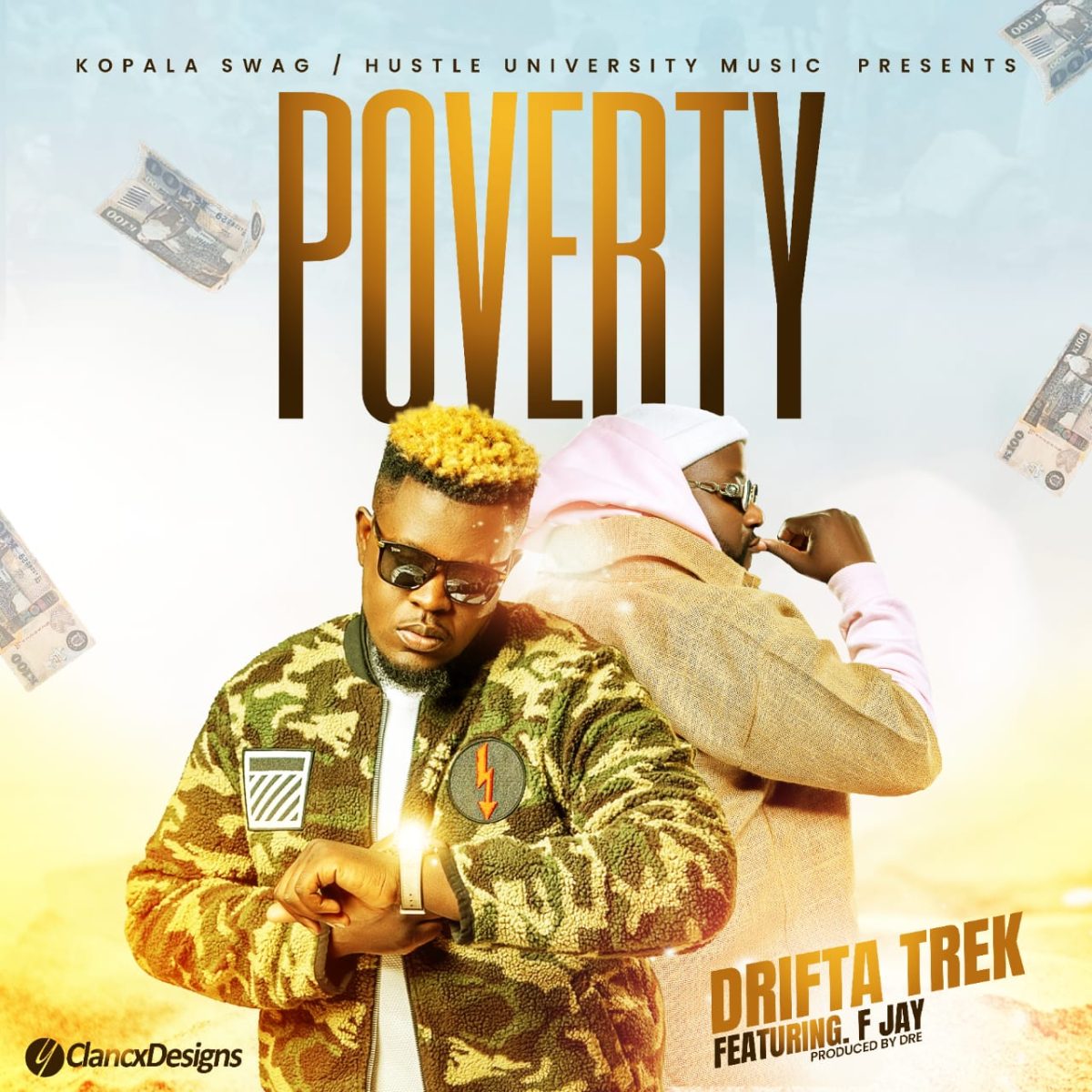 Kopala Swag / Hustle University presents "Poverty", an uplifting and inspiring track performed by the talented Drifta Trek and Headphone Music recording artiste – F Jay.
With Drifta Trek's frequent producer – Dre on the beat, this feel-good track explores the transformative power of money and how it can make life better in countless ways.
As you listen to "Poverty" you'll be captivated by the infectious rhythm, catchy lyrics, and smooth vocals that will have you dancing and singing along in no time.
Enjoy and share.