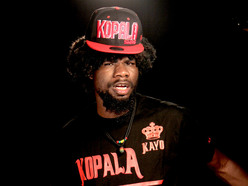 ---
PilAto Yaku On Facebook
Tongas Love Their Children Too.
First to begin with let me make one thing straight and clear, I am my own man. My parents were both bemba and am Bemba. My parents died when me and my brothers were a little younger and still in school. My bemba parents were hardworking but didn't raise me. When they died, my life came to stand still. To cut details on that…. I was raised by a community and by a church called THE POTTER'S HOUSE CHURCH, in Mushili. As a child clothes, shoes and food was donated to me by the members of this wonderful church.
This church had Tongas, Lozis, Bembas hey, it simply had all the tribes in one place. My pastor was Raynor Gunton, not a Zambian and not african. I had no parent to speak morals to me so I was a responsibility of every church member. I didn't have so many opportunities but I always had at least a single church member available in when it mattered the most. When it was hard for me I had to walk from mushili kansengu to ndola central hospital to donate my own blood so that I could get a 1kg packet of sugar, 1 pack biscuit, 1 bottle of juice and milk. Sometimes I would be sent back without getting any of theses goodies because I couldn't donate blood every week nor every month. But I had to eat every day. I
sometimes picked Chinese vegetables and repu from my first landlord's garbage bin and ate.
During my darkest moments I was adopted by a Lamba family, my friend's mother who was just a widow without a job. She taught me what it meant to be human. Her house was covered with a tent and only two rooms were covered. Everyday was a struggle for her to find food for her two lovely sons and now plus me. I found a friend in DANIEL SAKALA, with him we spent nights in church praying from Monday to sunday. We prayed for everything even for a dream. Again I say, I am a child that was raised by a community. Our church was about 1000 members and had every tribe involved. Every tribe contributed to who I am today. My first job was arranged by my Australian pastor who didn't even belong to any of Zambia's tribes.
Ladies and gentlemen, I refuse to play tribes and I will not reduce humanity to tribes. It is true I performed at a UPND RALLY and I will do it again and again. If its true it is a party for the Tongas, I will defy that. Tongas love their children just like Ngonis, they have the same national pride like the Kaondes and they too are humans. I refuse to judge any human being by their tribe, I refuse to insult the many Zambians that fed me and covered my nakedness. I refuse to be fooled by the devil. I am a human being. If it is true the UPND is a tribal party then I might as well join it to fight tribalism. If UPND is just for the tongas, it will cease to be one when a bemba who is committed to fighting tribalism joins it. Again I say, am not a politician and am not a coward. I performed at a UPND RALLY not as a politician but as an artist but now that some of you think you can throw stones on me for that, please go ahead. I have endured more hate than that. Remember no single tribe in Zambia has all the wisdom, no single tribe in Zambia has all the common sense. Dr. Kaunda didn't fight colonialism with one tribe but with every tribe here…. the tongas included. I repeat, I will not play tribalism no matter what and I will fight it with everything within me for the sake of the poor people in my church that protected me, gave me shelter, food and gave me a job. By the way, the first computer I ever touched in my life was owned by a Lozi lady who was married to an Indian. I only bought my own clothes in 2008. Meaning from 2002 to 2008 the shoes I wore and clothes were just donated to me by the members of my church who didn't care what tribe I was. And I've been contracted to perform again
at the UPND RALLY so see you then.
---
Don't Be Selfish… Share: