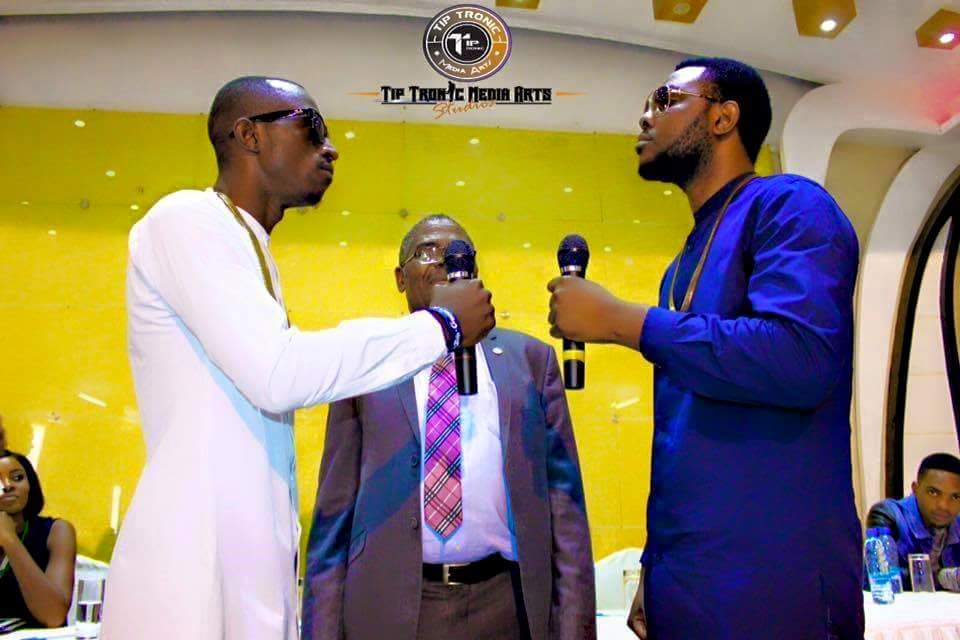 ---
XYZ Entertainment Rapper Slap Dee has rubbished Macky 2's recent statement about boycotting being part of the 2016 Zambian Music Awards until Artists are paid well. A number of reputable Music Acts have Joined the protest Macky 2 started and Slap Dee is not one of them. Here is what Slap Dee had to say:
Truth is you can't make money off an award show. It's all for recognition and appreciation of hard work put in. Win or lose an award show motivates legendary, upcoming and persistent artists. And to involve the major sponsor in the name of 'promoters' is just BS. Who knows what their next investment in the industry could be? How many organisations in Zambia would pump in so much into music? They would rather sponsor sport regardless of how rubbish it is because of their professionalism.
In the years I've been in this game, I have learnt that to be big you need to be humble to the finger that feeds you. Now I know some will ask 'but Slap you did the same ku Trade Fair? Well the difference is I was being asked to go and perform not to be honored or recognised for my hard work. Also, the money was meant for me to feed, accommodate and provide logistics for my entire team. For those that don't know ZMAs will pay 3/4 bands for you to pick from and provide you with the finest set to walk or perform on (if you are nominated). A nomination to me means you are already in the winning circle.
Lastly this whole copper belt Lusaka trash being biased and what not is pure BS! Haven't you all seen the copper belt people win awards? Last year the CB gang stole the show! Nominations are on, stop complaining and get you act right. You middle class artists copying and pasting what you don't know might just be killing a 'make' opportunity for yourselves. The money comes after the glory
If the ZMAs do invite me even as a spectator, I am going dressed in a shiny suit just to piss you off. I have 9 of those, you could learn something.
Even with this controversy there hasn't been any official statement from the Organisers of the Zambian Music Awards.
---
Don't Be Selfish… Share.