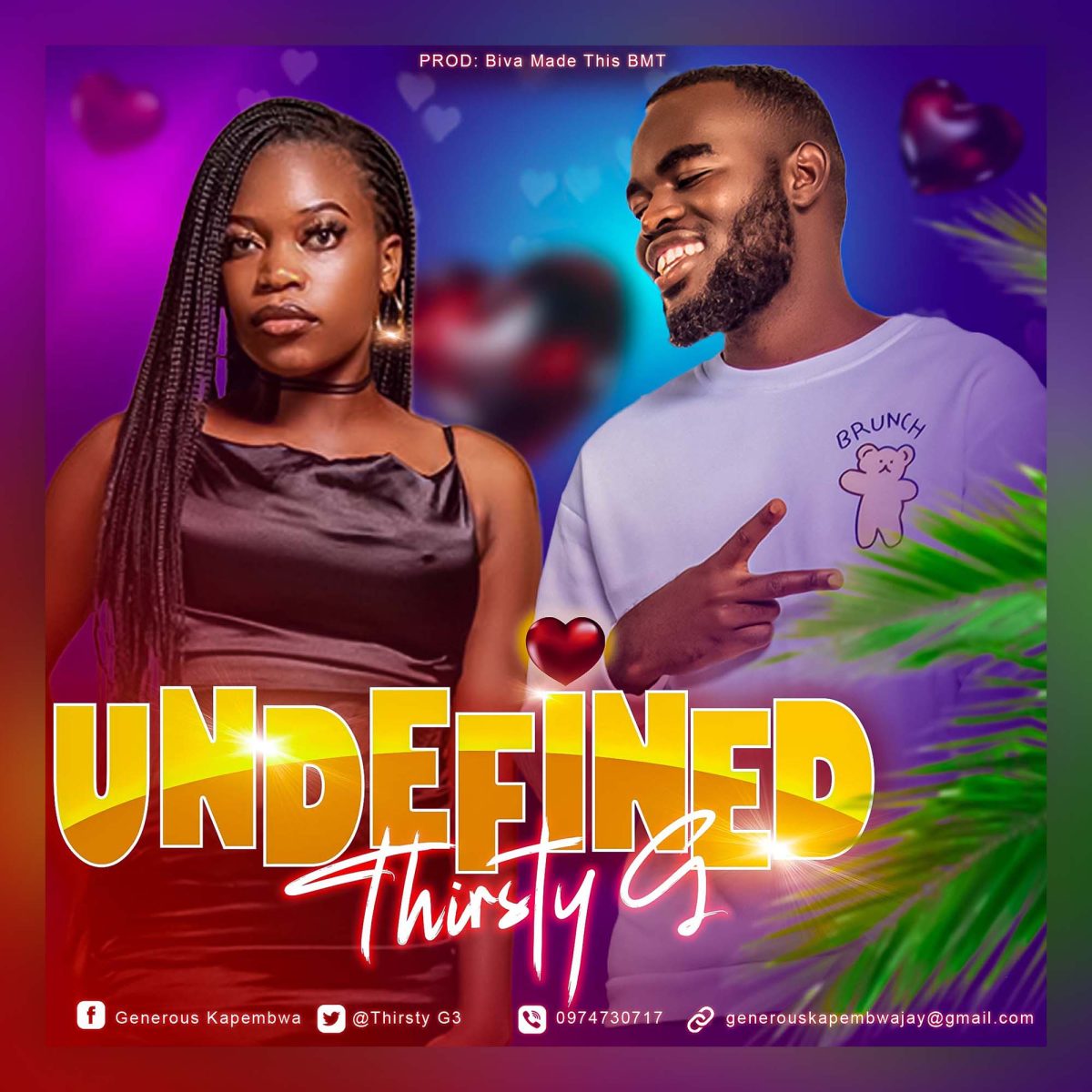 Introducing highly gifted emerging vocalist, Thirsty G, as he unveils his latest masterpiece, "Undefined," expertly crafted by talented music producer Biva.
This captivating musical creation pays homage to an extraordinary woman and lover, whose uniqueness knows no bounds.
The heartfelt lyrics, penned by Generous Kapembwa, perfectly complement the infectious melody.
Listen below, download and share.