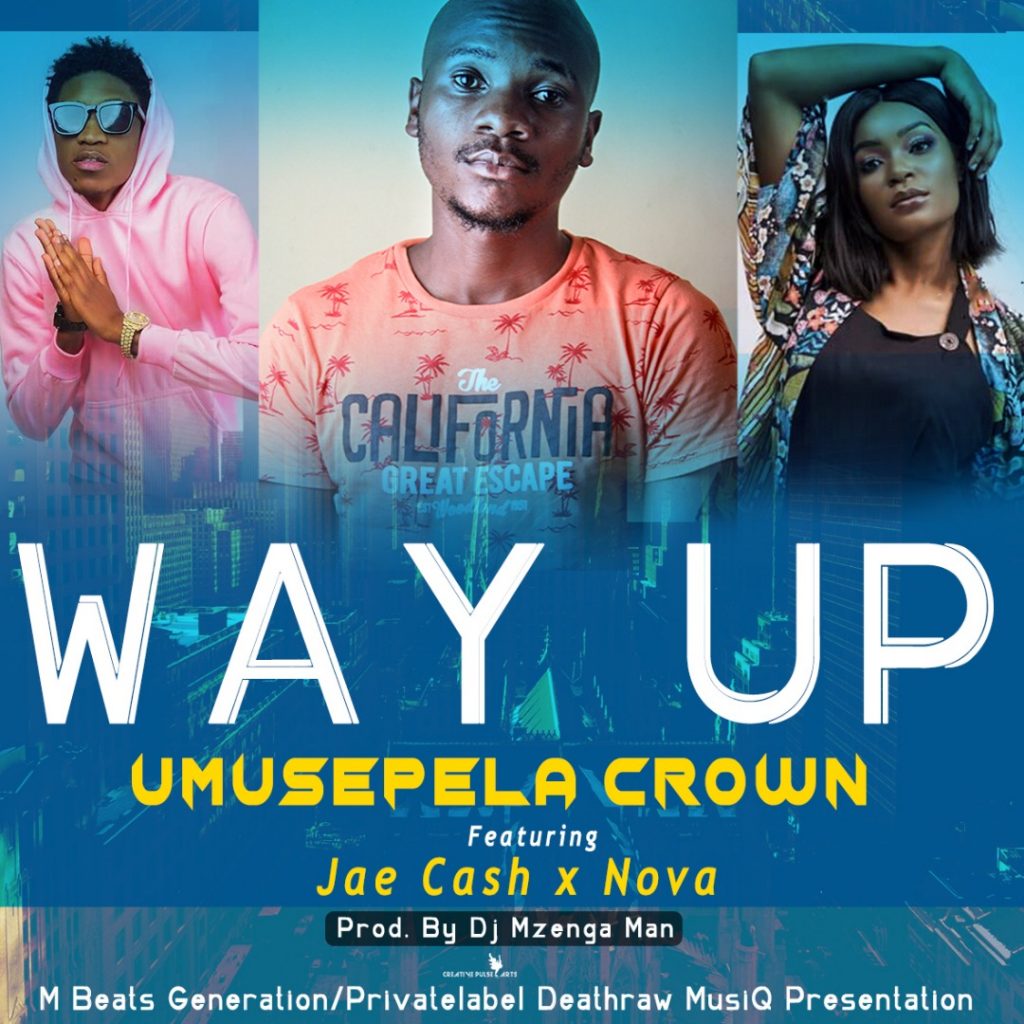 Ahead of the release of his well anticipated Mixtape tagged "Hip-Hop is Not Dead", Private Label Deathraw Music presents Umusepela Crown with a new single titled "Way Up".
A video clip of Umusepela Crown's studio session of this track made rounds on social media some days ago and probably no one saw it coming this early. 
Way Up is a song about always pushing forward no matter what challenges you may face. It features first-rate Zambian rapper – Jae Cash and talented songstress – Nova. Production was led by DJ Mzenga Man.
Enjoy and share.