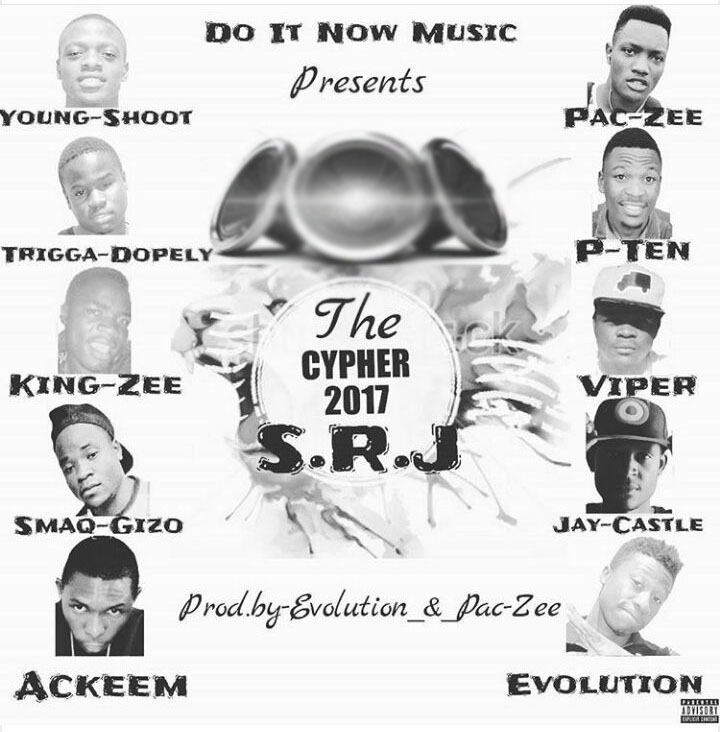 Do It Now Music presents the "2017 SRJ Cypher" produced by Evolution and Pac Zee. Arguably one of the best Cyphers for the year 2017 so far, this is another interesting one for the Zed Hip Hop community.
The "2017 SRJ Cypher" features Young Shoot, Trigga Dopely, King Zee, Smaq Gizzo, Ackeem, Pac Zee, P-Ten, Viper, Jay Castle and Evolution.
Listen, Download & Share!