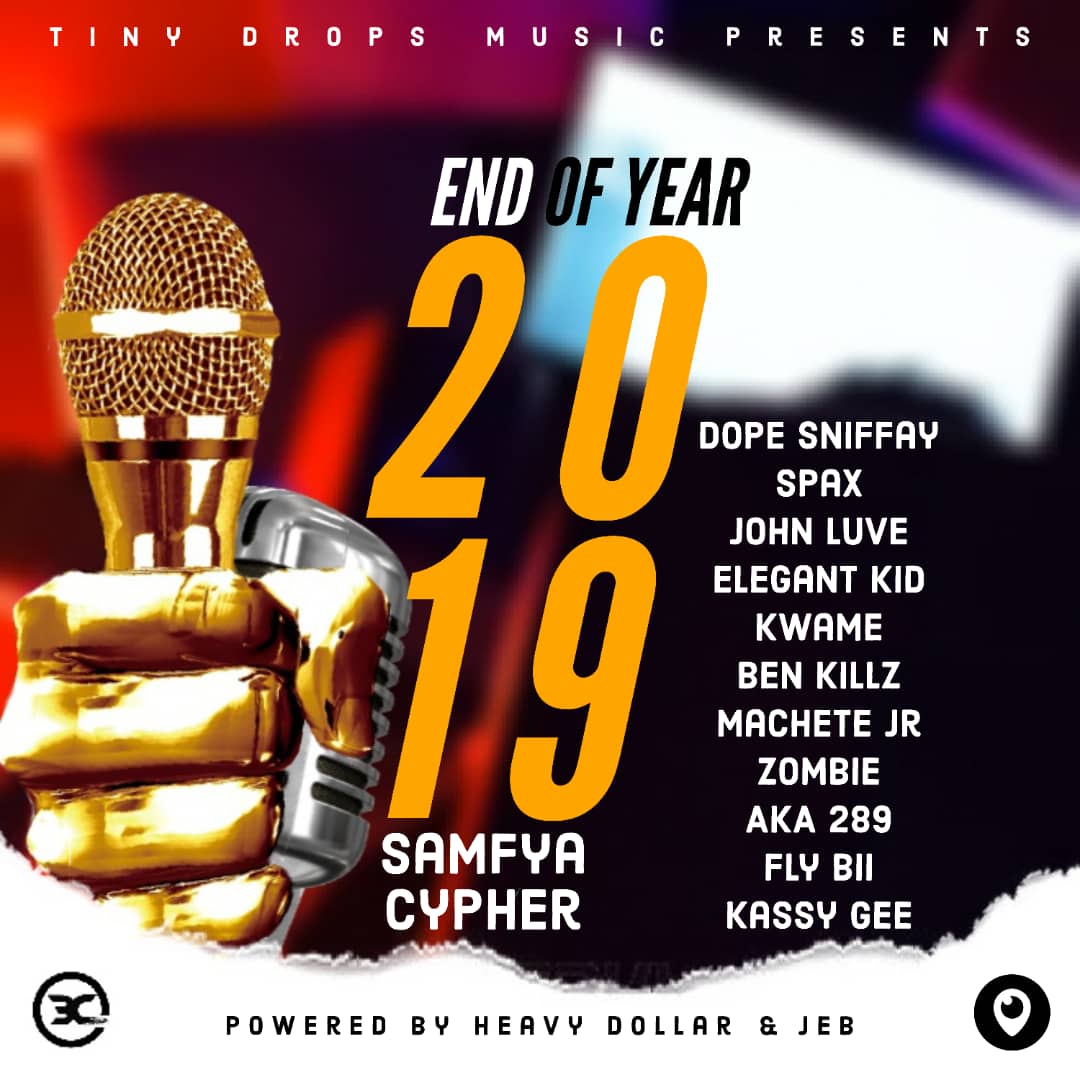 Tiny Drops Music presents the official "End of Year 2019 Samfya Cypher" powered by Heavy Dollar and JEB.
The cypher brings the best of Samfya based emerging rap talent enlisting Dope Sniffay, Spax, John Luve, Elegant Kid, Kwame, Ben Killz, Machete Jr, Zombie, AKA 289, Fly BII and Kassy Gee. The rappers bring their A-game and take turns to drop competitive flows on a great hip-hop beat.
Listen, download and share.