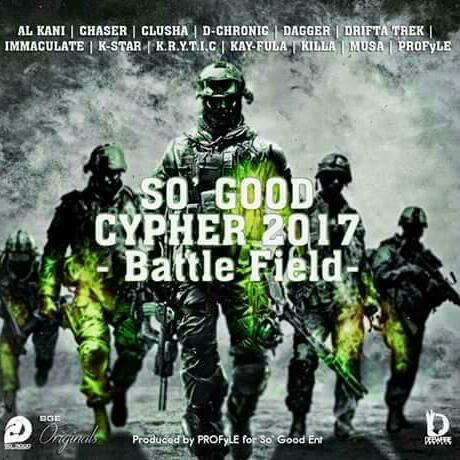 Arguably the best Cypher in Zambia this year so far, So' Good Entertainment present their 2017 Cypher (The Battle Field) featuring Killa, K-Star, Dagger, D-Chronic, Immaculate, Drifta Trek, KRYTIC, Chaser, PROFyLE, Clusha, Al Kan-I, Musa and Kay-Fula.
The much hyped "So' Good Cypher" was produced by PROFyLE.
Listen, Download & Share!