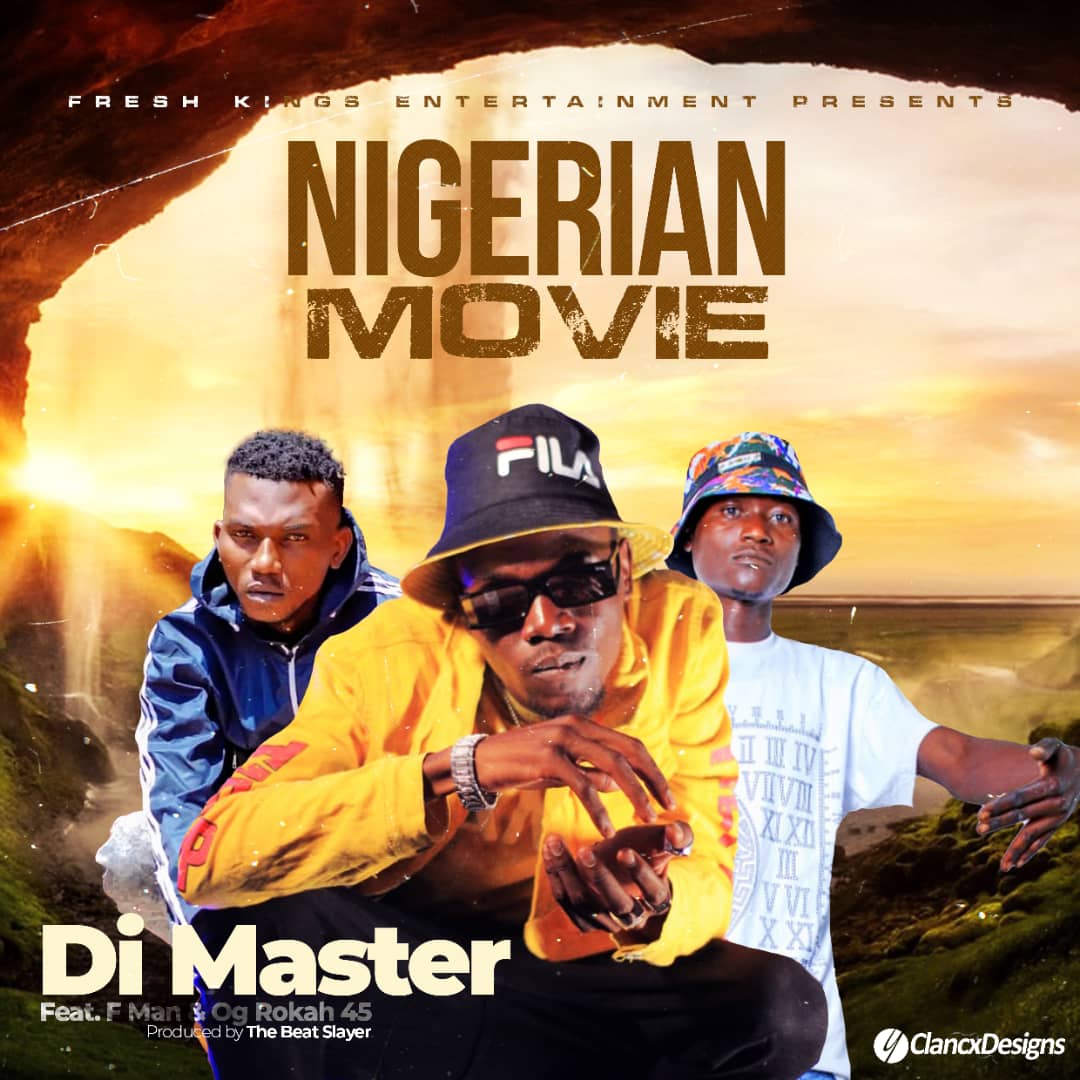 Fresh Kings Entertainment presents Di Master Umwina Ndola Apa with their latest single, "Nigerian Movie", featuring F Man and Og Rokah 45. 
With its catchy beats and infectious rhythms, "Nigerian Movie" is a track that will get your body moving and your heart pumping. Di Master brings his signature style and energy to the forefront, delivering a powerful performance.
The addition of F Man and Og Rokah 45 only serves to elevate the track to new heights. With The Beat Slayer on the production. these talented artists bring their unique flair to the mix, contributing to the dynamic and multifaceted sound of "Nigerian Movie".
Enjoy and share.