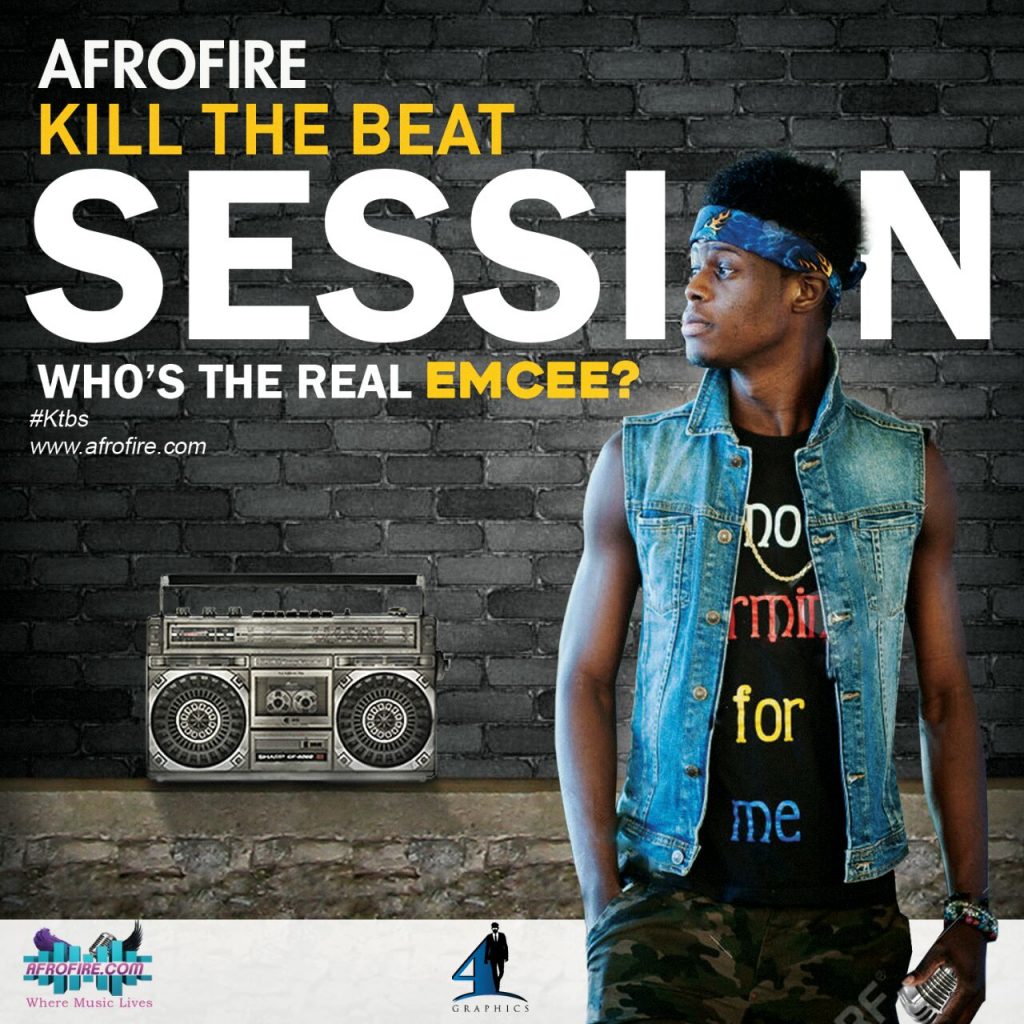 AfroFire Kill the Beat Session is a competitive initiative by AfroFire aimed at exposing underground talent through music. With the challenges upcoming artists face in having their music talents recognised, we at Afrofire wish to use this initiative to expose the unheard talent on a bigger stage.
This is how Afrofire Kill The Beat Session #KTBS will work; it will involve selected artists showcasing their talent on the same beat (With separate sessions). This program will run on a monthly basis starting from March. Each Month, a producer will be appointed to spearhead the production; a different instrumental (Beat) will be made for each month and we will have between three to five artists record on it. The recorded songs for a particular month will be posted on www.afrofire.com and thereafter, online public voting will be allowed. On some occasions, we will provide a concept for the artists to work with and on others freestyle will be allowed.
The recorded songs on this project will also be played on the "Hot Zed Promo Upcoming Show" on Pan African Radio (105.1FM) with  DJ Pressure T AKA PMC. The Hot Zed Promo Upcoming Show airs every Thursday at 18:00 hrs.
AfroFire Kill The Beat Session #KTBS will feature many genres especially popular genres in the Zambian Music circles (i.e. Hip Hop, Dancehall, Afro-Pop. Etc. ). Promoting Upcoming artists is one of the major objectives of our movement and with the huge following AfroFire has, this will guarantee maximum exposure for the Producers/artists (Especially underground) involved.
Anyone who would like to be part of this project should send an email to info@afrofire.com with samples of their work and their contact details included.
All the best.