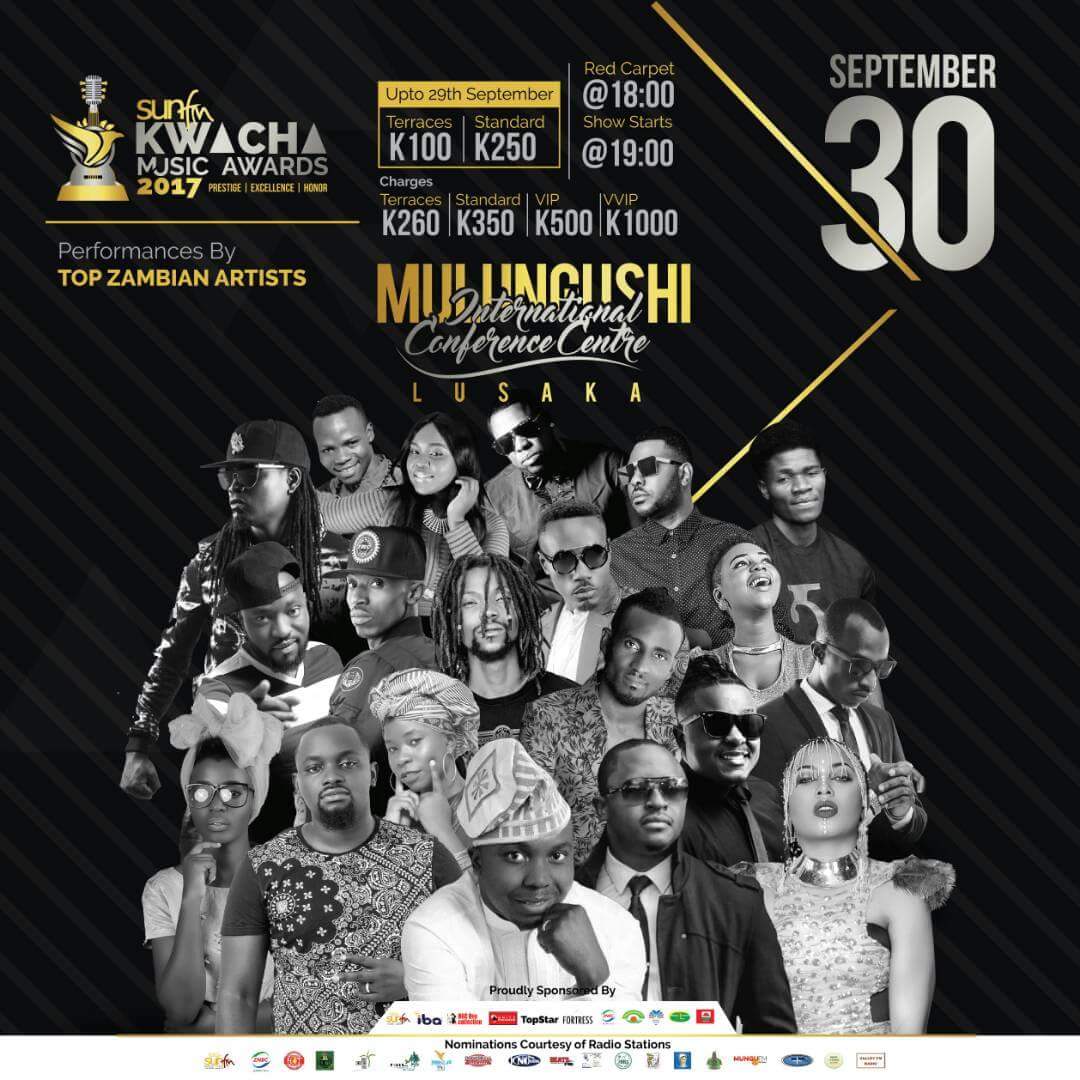 The first ever Kwacha Music Awards are here and will be held on 30th September at The Mulungushi International Conference Center in Lusaka. Tickets are selling for as high as one thousand Kwacha and as low as one hundred Kwacha.
The awards which have been on buzz for the last few months are meant to be one of the biggest awards in the country this year. With award shows such as the Zambian Music Awards and Born & Bred no longer around, these awards are sure to overtake their predecessors.
Kwacha Music Awards are a creation of Sun FM radio and a Committee of Artists selected by the Artists, which were conceived at the backdrop of a vacuum identified in the Music industry for Annual Awards with a national character, that would involve the main players in the industry and pay tribute to today's most celebrated and iconic artists.
The Kwacha Music Awards nominees were drawn from fan interactions as reflected on radio airplay countrywide. With voting having closed on the 20th of September, a total of 32 Awards are up for the taking on this night with artists like Jae Cash, Chef 187, T-Sean and Tiye P nominated in multiple categories. Some of the interesting awards up for grabs include the provincial ones where we expect one artist from each of the 10 provinces of Zambia to reign supreme, Album of the year, song of the year, ever competitive best male artist, best female artist, best sound production and more.
On the night of the awards, various artists such as Roberto, Slap Dee, Ephraim to name a few are set to perform and brighten the night. It is tipped to be a glamorous night of entertainment and history with appearances from top Zambian artists and celebrities.