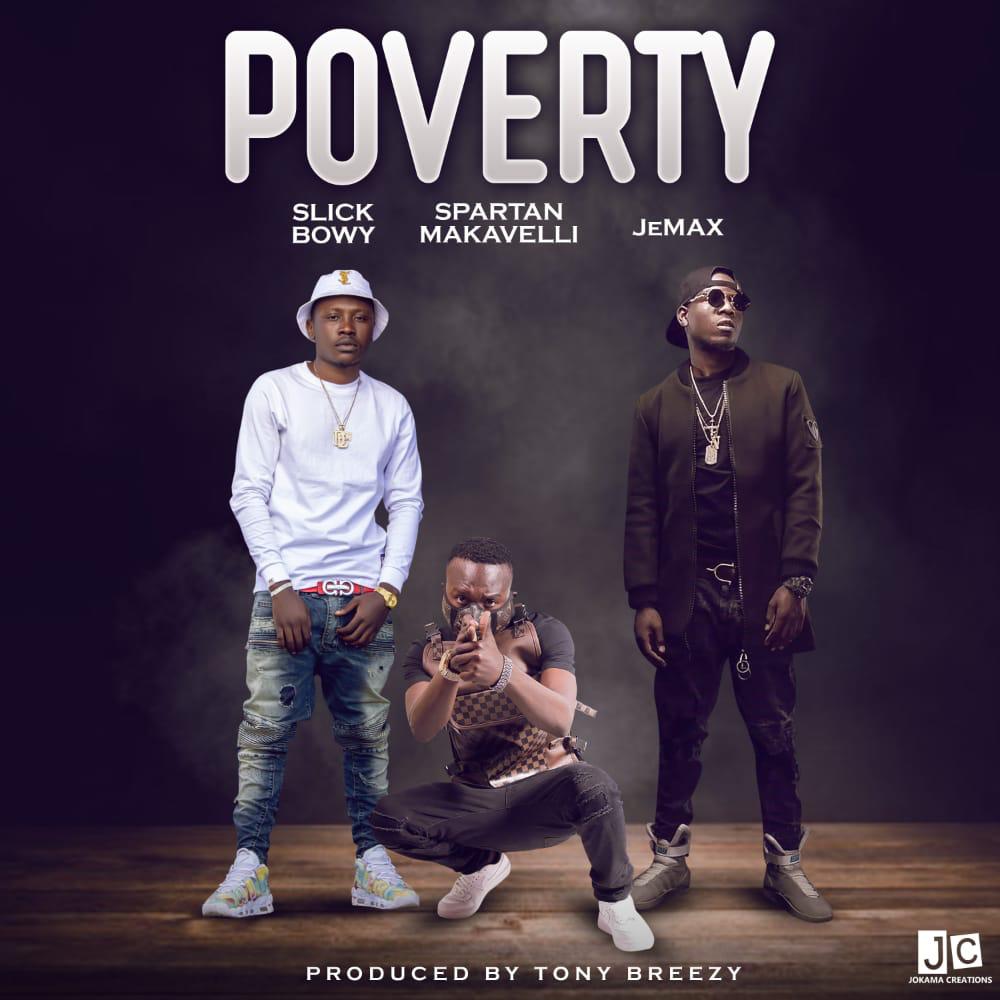 Talented rising artist, Spartan Makaveli links up with gifted artist – Slick Bowy and heavyweight Zambian rapper – Jemax to serve his latest piece of work titled "Poverty".
On this record, Spartan Makaveli airs out a message about the downside of dirty money as it has an expiring date. He further urges everyone to have hope and faith that their struggles will soon be over and their hard work will pay off so long as they have patience.
Listen, download and share Poverty produced by Tony Breezy below.